About Amnesty International
Amnesty International is a worldwide movement of people campaigning to protect human rights. We have a vision of a world where every person enjoys all the rights stated in the Universal Declaration of Human Rights and other international human rights standards.
With the support of people just like you, when human rights are violated we;
Search out the facts
Expose what is happening
Mobilise people to put pressure on governments and others to stop violations

Around the world we protect people and communities who come under attack, encourage governments and others to respect human rights and raise awareness of the international standards that protect us all. Visit the Amnesty International website to find out more.

Claudia's Story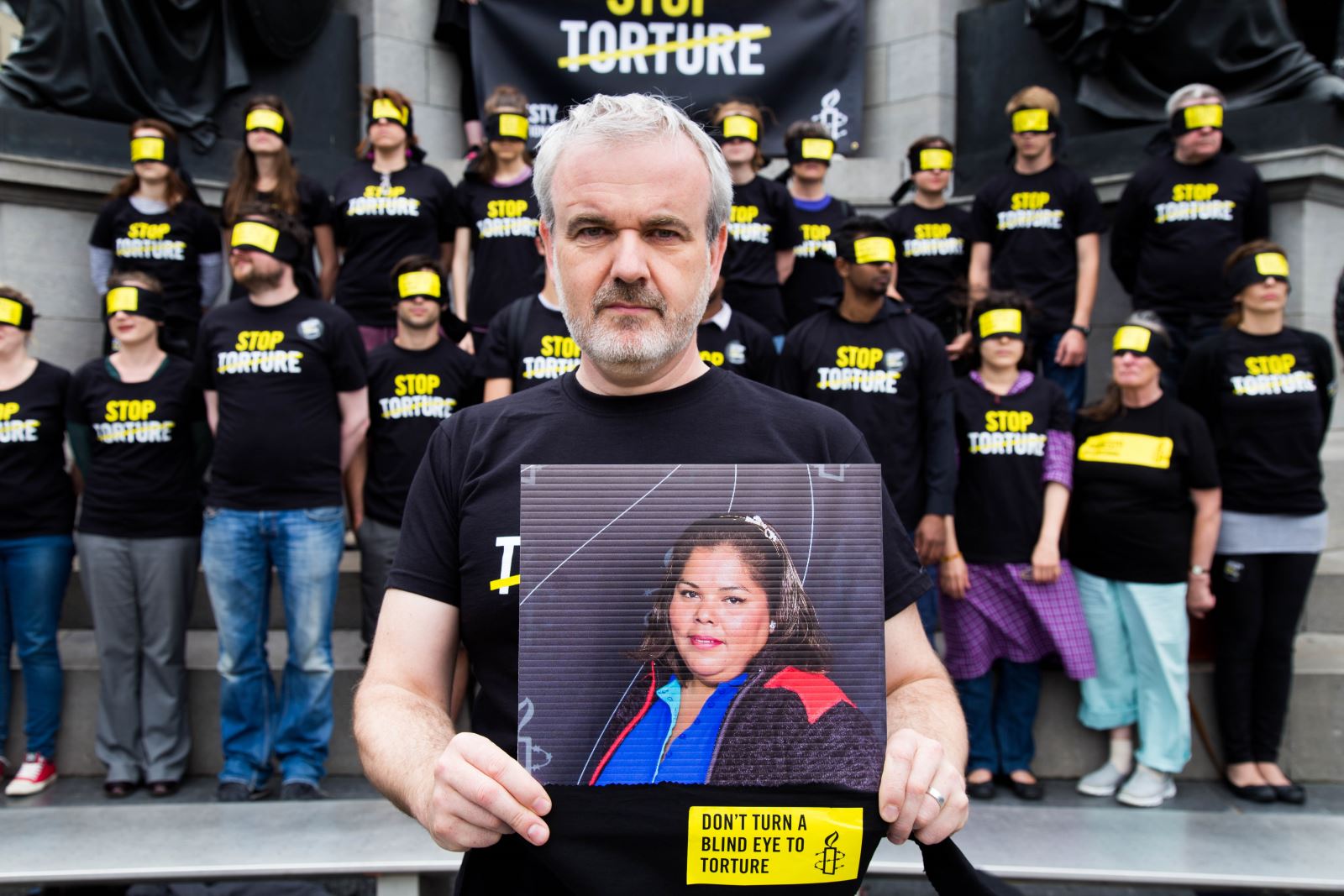 It's hard to imagine that only a year ago, Claudia Medina was still in prison, accused of being a member of a violent criminal gang after she signed a confession while enduring horrible torture. When Amnesty International heard about her case, supporters right across the globe took immediate action and she became one of five priority cases as part of our 2014 Stop Torture Campaign.
Over 343,000 people from 117 countries signed our petition supporting Claudia, including 20,000 from Australians who called on the Federal Attorney General of Mexico to drop all charges against her and bring her attackers to justice.
With your support, we were also able to send Amnesty representatives to visit her in prison to hear her story and share messages of solidarity from supporters just like you. Because of your generosity, Claudia today is a free woman, a proud mother and a fierce campaigner for human rights. The charges against her were dropped and she walked free this year, and now we are standing by her in her fight to have her attackers brought to justice and her torture investigated.